E-archive
When you use E-arkiva's e-archive, you get support from an experienced e-archivist in arranging your digital information in a secure and correct way. We help you to carry out archiving of files or systems, keep the information structure updated and monitor thinning, and perform planned archive care.
An e-archive solution that is easy to get started with
Secure long-term preservation of your digital information.
Support from our archive consultants
When you choose E-arkiva's e-archive for the preservation of electronic information, you get help and support from one of our archivists to get started with the system.
Together with you, we run a connection project where we jointly investigate what is to be archived, in what formats, and how the delivery is to be structured.
We also supported creating a classification structure and producing searchable metadata in the e-archive.
Easy operation
The system is directly available to you and the information is searchable according to the rules for access you want to set. Of course, we value and maintain a high level of information security. Your system administrator and archivist have access to the administrator tool and can choose to administer the e-archive themselves or to take help from E-arkiva's archivists and developers.
Technical specification
The OAIS model
E-arkiva's e-archive follows the OAIS model (ISO 14721: 2003). This means that there is system support for constructing SIP, AIP, and providing DIP. We use established e-archive standards for metadata such as e.g. Premis. We are also well acquainted with the National Archives' FGSs and follow their continued development of new standards. You can access the e-archive via the user interface in the browser. You can manually select files to be archived (asynchronous delivery) or automate the process (synchronous delivery) from the operating system. Our e-archive supports an automated archiving process with built-in conversion tools. Our e-archive offers several functions for retrieving the information that you store in the e-archive.
OAIS
The OAIS model and its functional units are illustrated.
Structure & metadata
FGS for package structure, METS, PREMIS, Dublin Core, EAD, ISAD (G), MODS, ISAAR-CPF, and others. Metadata according to FGS for package structure: construction of new and/or validation of incoming.
Accounting
The information in the e-archive can be reported according to both business-based / process-based archive accounting and the general archive schedule.
There is also support for exporting and importing archive descriptions in EAD XML, ie the format that the National Archives uses for NAD.
In connection with you joining our e-archive service, we discuss together what adjustments we should make to describe your stock in the best way.
Why e-file?
The benefits of e-archiving are many, we list a number below. Maybe there are even more benefits for your organization?
E-services and faster service
An e-archive with associated digital flows gives salaried employees support in their work. Older documents and cases are easily accessible in a clear structure, which in addition to shorter processing times and better service also streamlines the work in the organization. This in turn provides good business development and a better working environment in the organization.
In today's digital society, it is a matter of course for citizens to be able to search for and access information in an easily accessible way, for example, to obtain a decision on a case or handle a building permit with associated documents whenever they wish (around the clock) via a few keystrokes in an e-service. Then building permit drawings can not be stored on paper or microfilm in a traditional archive. Through digitization and e-services, the citizen does not have to wait for decisions to be printed, mailed, and finally reach the mailbox after the processing and delivery time.
By having a good user interface, integration solutions, and e-services, the archived information becomes available to anyone who has the authority to search for it.
Requirements for transparency
All municipalities, county councils, regions, and municipal companies must comply with public access legislation. The e-archive is support ensuring transparency and it will be much easier to meet this with an e-archive and digital flows in the organization.
An e-archive promotes participation and transparency through the organization and to the public.
Environmental friendliness
The e-archive with associated e-services and other surrounding digital flows contributes to a reduction in paper consumption, which is a very good environmental benefit.
The Archives Act and our digital cultural heritage
The Archives Act does not differentiate between analogue and digital information, which means that the same requirements apply to preservation and archiving also for digital information with authorities. The e-archive helps you as an authority to follow laws and regulations for preservation and archiving.
In addition to compliance with the rules, the collection of digital, long-preserved, documents in the e-archive will make it easier for future researchers to understand what society looked like.
Because what else happens with the digital information that we create and receive today when the files can not be read and the program that was used for reading has been out of date for a long time. Then there is a great risk that the information (ie our common, now digital, contemporary history) will be completely lost for future generations and researchers, unless an e-archive is in place in time.
Reduced costs
With an e-archive in operation, you can reduce your costs in the organization in several different ways. You reduce the long-term costs of manual handling and archiving when the digital feeds are in place.
An e-archive also simplifies the process of changing operating systems and you do not have to pay double licensing costs when the older system can be completely taken out of operation – with retained data collected, adapted for long-term preservation and searchable in the e-archive.
In addition, you can reduce costs for premises and spaces when you start saving digitally in an e-archive instead of in a physical archive that is guaranteed to take up more space.
What is an e-archive?
An e-archive is a system for digital long-term preservation and sustainable handling of digital documents. At an authority, you will find general documents in the e-archive.
The files stored in the e-archive can be from text documents, image files, video files, audio recordings, and maps to entire databases.
Increased demands of the information society
The introduction of the e-archive in the organization is primarily the answer to contemporary digitalization and increased demands for efficiency in society.
As the e-archive is independent of other business systems, the organization gets a better opportunity to use its data for e-services, which opens up both terms of accessibility and opportunities – for both citizens and businesses.
The unit-independent long-term preservation in the e-archive adds both practical benefits in everyday life and paves the way for a digital cultural heritage for future generations and researchers to take part in. In addition, it is both economically and environmentally defensible.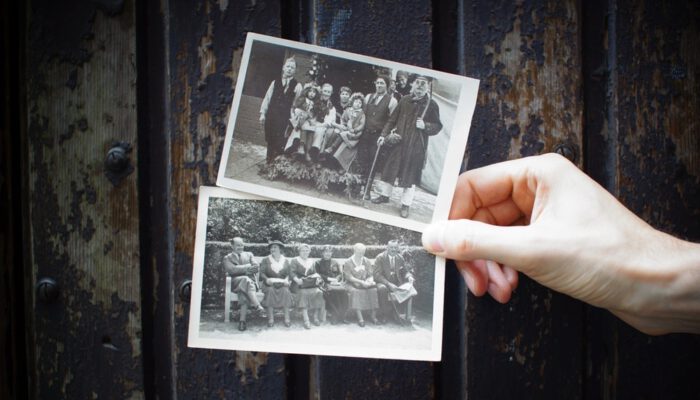 The focus of the organization's information management
The e-archive is a function that acts in order to ensure sustainable information management. The e-archive contains a number of functions for all handling required (similar to a traditional archive but completely digital), where there are functions for delivery, archiving, storage, thinning, administration, retrieval, and delivery/issuance.
In order for the documents to be preserved for a long time to come, they are completely disconnected from the systems they were originally created in, ie unit and system independence. The information must continue to be readable and searchable in the e-archive, despite the fact that the IT environment/business system in which the files were first created has long since been replaced and support for these has ceased. The documents are continuously secured from losses through validation, checks, and tests in the e-archive.
Simply storing all information in a business system can lead to the loss of information for all time to come. All business systems have a limited lifespan and are not adapted to be able to handle information over a very long period of time. To ensure the maintenance of authenticity, reliability, integrity, and usability of public documents, an e-archive is therefore needed.